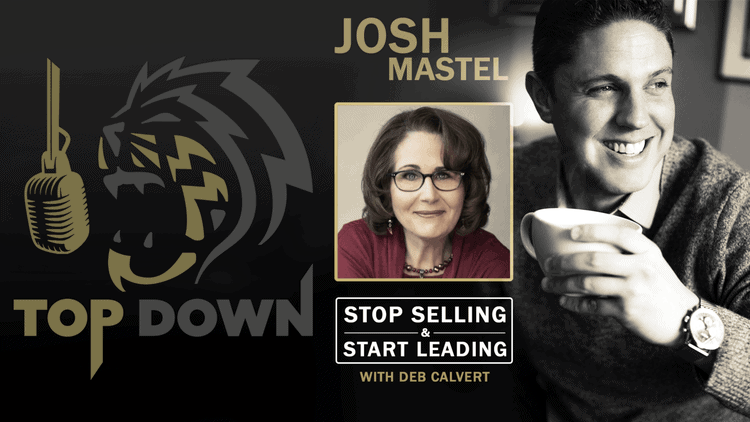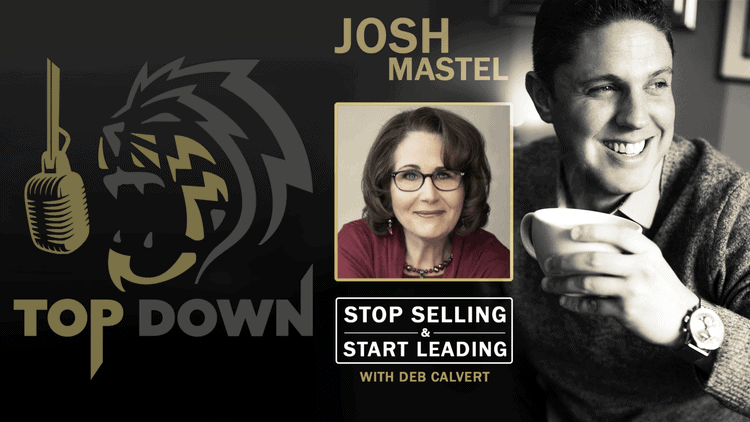 Deb Calvert is the president of People First Productivity Solutions. She is also the Co-Author of Stop Selling And Start Leading: How to Make Extraordinary Sales Happen. She is a certified Master of Sales Coach and Master Trainer. She is also a charter member of the Salesforce Advisory Board and graduate of the Accelerating Salesforce Performance Execution Program out of Northwestern University. Deb is a member of various organizations including the American Society for Training and Development. There is nothing this girl does not do! In addition, she is a certified practitioner in the Myers Briggs type indicator tools.
Deb is one of the top sales trainers and sales leadership trainers in the world today, and she really knows her stuff. In this episode she will share actionable wisdom around enabling your team, how to be an effective leader, and avoiding the biggest pitfalls of sales leaders.
How To Build A High-Performance Sales Team In One Day
This blueprint shows you step-by-step everything I've used to build and scale sales teams that have sold over $500,000,000 over the past decade.email address to receive news and updates.
Key Topics:
What is keeping Deb busy in her career currently (1:56)
What would happen if sellers adopted the behaviors that are proven for leaders to cause others to want to willingly follow them (2:53)
Enabling Others to Act: one of the five practices (4:24)
Behaviors involved in enabling others to act (4:36)
Impact technology has on the buying process (5:17)
How to be effective leaders (9:12)
What to look for in sellers (9:58)
Stereotype of seller persona (11:57)
Leading people vs managing work (12:49)
Biggest flaws in the ways leaders or sales managers are managing and leading people (14:14)
Advice for sales managers (15:33)
What to do if you don't have the right resources (16:05)
The element of "softness" (17:10)
Reasons people leave (17:40)
Bringing in outside resources (20:50)
Leadership in the military (23:11)
Advice for college-age individuals (25:30)
Interact with Deb:
LinkedIn – Deb Calvert
Twitter/Skype – PeopleFirstPS
Website – PeopleFirstPS.com
Email – Deb.calvert@peoplefirstps.com
Tweetable Quotes:
"Buyers don't know what they don't know" (6:50)
"Sellers who listen to buyers carefully and then give them the missing ingredients–those are the ones who stand out." (8:27)
"Buyers have raised the bar for sellers." (9:46)
"You manage work; you lead people." (9:52)
"One of the most important things to buyers is that we simply follow through on our promises and commitments." (10:58)
"Hiring is such a fear in people's minds–it cripples them sometimes." (11:42)
"The more the sales manager does the front line work, the less the sellers are capable of doing it." (15:10)
"Sales managers have always been rewarded for and expected to do things on their own, so they don't know how to delegate and trust others and collaborate to, let's say, teach the HR person what it looks like to select the right candidate in sales." (15:42)
"You have to start showing the downside. The downside is, and it's always there, we're not making numbers or we are making numbers at the very last minute. We are never going to get ahead this way. And there is some serious ROI and lost opportunity costs that comes with that. You got to run the numbers and make the business case for being able to staff up appropriately." (16:09)
"Leadership philosophy is an exercise any leader can do. And it's powerful." (23:58)
"Be flexible. The world is changing so fast. So instead of deciding on a job or title, think about the skills, your natural abilities. If you are really good and enjoy public speaking, think about all the options you have and keep an open mind to pursuing that passion using that skill." (25:40)
"Leverage your skills, know yourself well enough and don't limit yourself to a job title that seems attractive." (26:02)