More Leads. More Demos. More Sales.
Uproar Partners is the go-to outsourced sales & sales recruiting solution for B2B Tech Firms. Never miss your sales target again!
Whether You Need More Demos Or More A Players On Your Team -- We've Got Your Back!
We partners with B2B tech companies across the United States to generate more leads, book more demos, and ultimately drive revenue growth.
Sales is a grind – we get it. Recruiting, hiring, training, leading, and managing your business development team is a lot to juggle. We're here to take all of that off your plate. 
We provide everything you need to drive leads, book demos, and grow revenue for your organization. We take responsibility for the strategy, research, management, tech stack, and overall execution to make it happen.  Our job is to bring your team qualified opportunities on a silver platter.
Are you struggling to hire & build your sales team? You're not alone — the market is as competitive today as it has ever been. There are more open sales jobs than applicants, and you can't just post on Indeed anymore, hoping for a flood of perfect applicants.
That's why we've created an in-house recruiting team GUARANTEED to find you top sales talent fully vetted by our team of experienced sales recruiters.
WE BECOME PART OF THE TEAM
What's it like to partner with us? One client told us that "it feels like you guys have become part of the team." That's how we see it, too!
You don't have time or money to waste on guesswork or unproven ideas. Our methodology works, consistently. It's a proven solution.
YOUR COMPLETE SALES SOLUTION
Strategy. Research. Management. Execution. We're your total sales solution, and we're here to bring you qualified opportunities on a silver platter! 
Sales Outsourcing Services
Our job is to bring your team opportunities on a silver platter, and the proof is in the pudding.   But, don't take it from us.  This is what our actual customers have told us.
"I've worked with UpRoar in multiple industries. Our partnership with them has consistently played a crucial role in increasing the number of quality opportunities delivered to our Account Executives."
"You sourced our two biggest deals of the entire year"
Joe C, Sr Account Executive
"You guys are night and day different than the companies we've used in the past. All they did was pass us trash leads and there is a clear difference here. Basically opportunity in every call you guys setup."
What's Your Plan To Stand Out
From The Noise?
Number of cold calls
made each day
Number of emails
sent each day
Number of blog posts
posted per today
We were born to be the first and the best within sales
In a massively competitive world full of options and noise, your go to market strategy must be the sharpest tool in your shed.  UpRoar Partners stands apart with its ability to support your sales strategy from a holistic, focused, and modern perspective.
That's why UpRoar Partners was born: to be the the first and best of its kind: a partner with one simple goal;  growing our client's business and achieving real results in the form of revenue. 
We are a B2B sales outsourcing company
Based in Atlanta, UpRoar Partners is a sales strategy and execution firm founded by Josh Mastel.  With deep roots in B2B tech, we work with companies hungry for results by wielding the best and most modern of sales strategies, processes, and tool sets. 
Our sole mission is giving tech founders and the c-suite a team of sales experts to help analyze, build and guide winning strategy.
Get Sales Tips in Your Inbox
Our B2B sales outsourcing company sends out tips and highlights we don't share anywhere else. Completely free!
Get sales and marketing insights from our Founder Josh Mastel.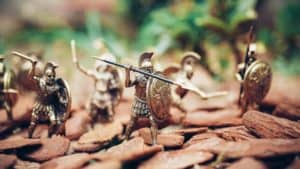 We've all heard the classic battle cries, bouncing off the walls of our conference rooms
Read More »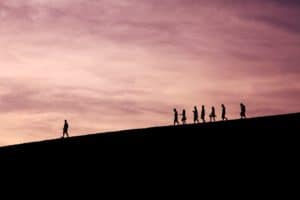 The business development team, traditionally within the sales department of most organizations, is further removed
Read More »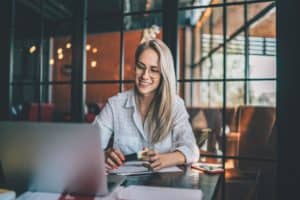 When it comes to B2B marketing, companies often overlook social media as part of the
Read More »
Listen to growth stories that delivers deep sales and marketing insights.
Schedule a strategy call with one of our Growth Experts. Our B2B sales outsourcing company is here to help!